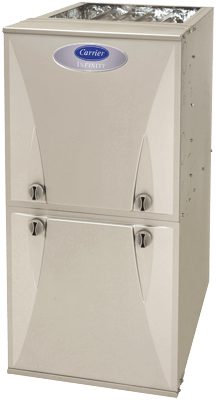 The best time to worry about your heating system is before there's a problem. Scheduling proactive maintenance from Feeney Plumbing, Heating & AC in the fall prevents the majority of malfunctions. From the safety and air quality to energy efficiency and comfort, our actions improve the return from your investment. Simply give us a call at 712-264-5417 for a free estimate and convenient scheduling, and we'll take care of everything.
Stay Warm with Expert Heating System Maintenance
The team from Feeney Plumbing, Heating & AC is known for our troubleshooting skills. Our professionals are educated, factory trained, experienced, and draw from leading-edge diagnostic technology. We're fluent in all makes, models, ages, and types of residential and commercial heaters. Let us improve the reliability and longevity of your furnace, boiler, heat pump, ductless unit, and more. We've got every option covered.
Trust in our team for your heating service needs!
Upholding best practices of service, we utilize proactive inspection, cleaning, and adjustment to optimize heating system performance. You benefit from lower monthly costs, more consistent temperature, healthier air quality, reduced sound levels, and the fulfillment of the manufacturer's warranty requirements. Along with a more enjoyable living or working environment, equipment lasts longer. Feeney Plumbing, Heating & AC answers the challenge of winter weather across Le Mars, Oyens, Brunsville, Remsen, Merrill, Maurice, and Hinton, IA.

Air Conditioner Repair & Air Conditioning Repair in Hinton, IA
Air Conditioning Repair, Heating Service & HVAC Service

Oyens, IA, Le Mars, IA & Brunsville, IA